948 08 718 * 948 08 618
         Email: edg@filstar.no
                 Stanseveien 02, 0975, Oslo
FILSTAR is accredited by the Philippine Government to conduct Balibayan Box Services.
We are now on our 14 years catering the Filipino Community of Norway.
 ***********************************************************
For Further Balikbayan Box Inquiries (click here)
Box Tracking (click here) to track your boxes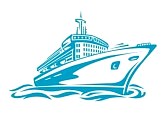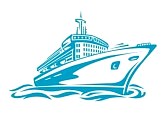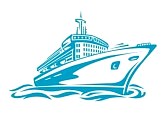 SHIPMENT - NOR0720 is fully loaded, ready for loading.
NEXT SHIPMENT - NOR0820 is scheduled on 04.SEP., 2020.
Pick ups are on going.... First come, First In!!!
SHIPMENT UPDATES & INFO
SHIPMENTS - 2020:
SHIPMENTS - EXPECTED MANILA ARRIVALS:
Shipment#0620, left Oslo/20.July, 2020/ETA MNL/31.Aug.,2020
Shipment#0520, left Oslo/19.June, 2020/ETA MNL/10.Aug.,2020

SHIPMENTS - ARRIVED &  ONGOING DELIVIERES:
Shipment#0420, left Oslo/19.May, 2020/Arrived MNL/29.June, 2020
Shipment#0320, left Oslo/27.Mar., 2020/ETA MNL/18.May, 2020
SHIPMENTS - DELIVERIES COMPLETED:
Shipment#NOR0220, Left Oslo/03.Mar.,2020/DELIVEIES COMPLETED
Shipment#NOR0120, Left Oslo/03.Feb., 2020/DELIVERIES COMPLETED.
Shipment#NOR1619, Left Oslo/02.Dec.,2019/DELIVERIES COMPLETED
Shipment#NOR1519, Left Oslo/02.Dec.,2019/DELIVERIES COMPLETED
Shipment#NOR1419, left Oslo/28.Oct.,2019/DELIVERIES COMPLETED
Shipment#NOR13119, left Oslo/07.Oct.,2019/DELIVERIES COMPLETED
Shipment#NOR1219, left Oslo/23.Sep.,2019/DELIVERIES COMPLETED
Shipment#NOR1119, left Oslo/16.Sep.,2019/DELIVERIES COMPLETED
Shipment#NOR1019, left Oslo/13.Aug.,2019/DELIVERIES COMPLETED
Shipment#NOR0919, left Oslo/19.Aug.,2019/DELIVERIES COMPLETED
Shipment#NOR0819, left Oslo/05.Aug.,2019/DELIVERIES COMPLETED
Shipment#NOR0719, left Oslo/15.July, 2019/DELIVERIES COMPLETED
Shipment#NOR0619,left Oslo/24.June,2019/DELIVERIES COMPLETED
Shipment#NOR0519,left Oslo/27.May,2019/DELIVERIES COMPLETED
Shipment#NOR0419, Left Oslo/06.May,2019/DELIVERIES COMPLETED
Shipment#NOR0319, Left Oslo/15-Apr.,2019/DELIVERIES COMPLETED
Shipment#NOR0219, Left Oslo/18Mar.,2019/DELIVERIES COMPLETED
Shipment#NOR0119, Left Oslo/18.Feb.,2019/DELIVERIES COMPLETED

Shipment#NOR1618, Left Oslo/14.Jan.,2019/DELIVERIES COMPLETED