SHIPMENT SCHEDULES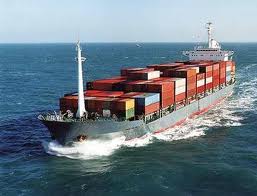 NOTES:  1. ETD OSLO is the ESTIMATED TIME OF DEPARTURE from OSLO PORT & ARE SUBJECT TO CHANGES WITHOUT PRIOR NOTICE AS SOON AS CONTAINERS ARE  FULLY-LOADED.    
               2.  ETA MANILA is the ESTIMATED TIME OF ARRIVAL TO PORT OF MANILA.  However, sometimes, ETAs are subject to change due to various sailing conditions caused by ACT OF GOD AS TYPHOONS, ETC.
2019* SHIPMENT SCHEDULES
Schedules are subject to change without prior notice.
| | | | | | |
| --- | --- | --- | --- | --- | --- |
| SHIPMENTS   | ETD OSLO      | SHIPPING LINES | CONTAINER NO.: | ETA MANILA  | NO. OF BOXES/PCS. |
| NOR1619 | 03.JAN.,2020 | MÆRSL LINE |  BMOU2445614 | 23.FEB.,2020  |  FULL LOADED |
| NOR0120 | 03.FEB.,2020 | MÆRSK LINE | MSKU3019392    | 22.MAR.,2020 | FULL LOADED  |
| NOR0220 |  28.FEB.,2020 | MÆRSK LINE | TGHU1803555 | 19.APR.,2020  | FULL LOADED  |
| NOR0320 |  27 MAR.,2020 | MÆRSK LINE | MSKU3883959  |  11 MAY, 2020 | FULL LOADED  |
| NOR0420 |  03.May.2020 | MAERSK LINE | MRKU8759975   | 06.JULY, 2020  | FULL LOADED  |
| NOR0520 |  19.JUNE, 2020 | MAERSK LINE  | MSKU5209684  |  04.AUG.,2020 | FULL LOADED  |
| NOR0620  |  19.JULY, 2020 | MAERSK LINE | | | |
| NOR0720  | | MAERSK LINE | |   | |
| NOR0820 | | MAERKS LINE | | | |
| NOR0920 |   | MAERSK LINE | |   | |
| NOR1020  | | MAERSK LINE | |   | |
| NOR1120 | | MAERSK LINE |   | | |
| NOR1220 | | MAERSK LINE | | | |
| NOR1320 | | MAERSK LINE  | | | |
| NOR1420 | | MAERSK LINE | | | |
| NOR1520 | | MAERSK LINE | | | |
| NOR1620 | | MAERSK LINE | | | |
| NOR1720 | | MAERSK LINE | | | |
| | | | | | |